Celebrity Psychic Predictions For 2016
7/8- Dennis Quaid and Kimberly Quaid are finally over, there's no going back.
7/7 – Kourtney Kardashian & Scott Disick aren't going to finish this year together.
7/7 – Miley Cyrus and Liam Hemsworth should have a cozy year and with a surprise next year and no one will see it coming. ( You heard it here first!)
7/5 – New song with Jennifer Lopez and Hamilton star Lin-Manuel Miranda will be a major hit and be the lightning rod of change.
6/23 –  I predict that  Amber Heard's deposition about Johnny Depp will reveal deep dark secrets that been covered up for a long long time. (LOOK OUT) There is a reason he is able to act out disturbing characters ( It's called not acting)
6/23 – I Predict United Kingdom stays in EU. #Brexit #psychic #psychicpredicted
6/23 – Taylor Swift and Tom Hiddleston won't last more than 3 months!
6/16- Ashton Kutcher and Mila Kunis are expecting baby No. 2 – I predict a girl
5/2/2016 –  Kerry Washington is expecting her second child with husband Nnamdi Asomugha, – I predict a boy
4/20/2016 – New Predictions
Saw Caitlyn Jenner having a major accident and getting really hurt. I also saw a member of the cast on the T.V. show Monk die.
Mark Ruffalo – This whole not going to Oscars drama is mute as Mark will go to Oscars this year
Leonardo DiCaprio – Will be winning many Oscar Awards this year 2016
Beyonce  – Will announce a new tour (2016) and a new surprise album!
Nicky Hilton – will be having a baby boy with new husband James Rothschild
Jena Malone – I expect a baby girl with her boyfriend Ethan DeLorenzo.
Melissa Fumero – I expect a baby boy sometime near end June time with husband David Fumero
Caitlyn Jenner – Having a great year and the time of her life, she will have a public love interest and show she is in charge that life will go on with her being happy and in control. the only struggle will be a damaging money settlement in court for the tune of $1.3 millions dollars.
KylieJenner – What a year of reflection she will have to the point with recent breakup (Tyga) on her mind she chooses to seek comfort from within herself and keep a very profile staying a great deal of time in Europe.
Kim Kardashian – Quiet year being a mommy again will take its toll on her and cause to take more vacations and focus less on her business.  She will also be under increased pressure from Kayne as he really takes over the control over their new baby boy Saint West and this will really strain and stress Kim out. This is also time when financially she will get weaker as her brand diminishes.
Angelina Jolie and Brad Pitt – 2016 is the year they finally announce their divorce and  long legal battle in the face of Angelina still being sick and not healthy. They held in together for so long but now the rubber band snaps and hell breaks lose.
Bill Cosby – Being overcome with guilt and a never ending legal troubles leave Bill losing his health and leaving us in 2016. (called this in 2014)
Charlie Sheen– This year will be one of Charlie's worst years of his life, litigation will come from every angle and the world will not give him a pass. He will be confronted by everyone and won't have many friends left but to his credit he does mature and take an active role in the AIDS community as a spokesman.
Rounda Rousey – 2016 will be the biggest year for Rounda she will bounce back retake the championship belt and continue to make a new career in show business, to the point at the end of 2016 she be making her exit from UFC.
Katy Perry – Another great year for Katy she will continue to tour and make crazy money. 2016 gives her the Midas Touch and sweeping her competition again.
Lamar Odom – Tough year ahead as Lamar finally comes to grip with his drug addiction and his realization that he still loves Khloe. He will work hard trying stay clean but Khloe won't come back to their marriage (James Harden) and he will pick up ( Drugs and Alcohol) again.
Justin Bieber – Its going to be a busy year for Bieber as his tour goes well and he has learned from his mistakes of running into the police for no good reason. He gets a new tattoo of a dragon and really matures this year. Everything will go well, his tour, his life, a second chance for romance with Selena Gomez.
Kayne West – Wow Kayne couldn't get any happier this year. he gets to start thinking of the amazing new life to build for his newborn (Saint) to inherit and as a result starts to pull real business in. On top of this he really wants to take a crack at the political life to see if he could pull it off and it all starts with the arrival of (saint) starting with the photo shoots and a seemingly new attitude by Kayne.
1/27 Kanye will release his ny new album at MSG.
Scott Disick – This year will be more about rumors than actually acting is not good for the pockets. I feel its this pressure of not earning money that puts a real strain on his relationship with Kourtney Kardashian who doesn't trust him. No one will be surprised when he disappears and reappears you can't hold him down forever.
Tiger Woods – Will win only one major in 2016, he starts to realize that his time has come and gone. He spends a massive amount of time with his children knowing that they are what matter to him now and even makes a try to reunite with ex Elin Nordegren. I don't feel like it will happen but it makes her feel really great that he's trying and being a great father to their children. Tiger is not ready for another relationship it seems his hands and other parts of his body have a mind of their own.
Miley Cyrus – What good year for her to start working a new album and taking her music in a new direction which will work out for her. Miley also seems to really getting ready for a super heated long term relationship my feeling is Jerad Leto.
Jennifer Aniston – Now being in a marriage she is now happy and loving every second but not understanding that life isn't all about her and will have some strains this year with husband Justin Theroux. She will have to learn about boundaries and space because sweet Justin under constant pressure won't be sweet  Justin forever.
3/23/16 – Predict that the new Movie Batman v Superman: Dawn of Justice will be a major flop.
Celebritypsychic
Predictions: Game Of thrones April 2016
Jon Snow who is played by (Kit Harington) will be brought back to life by the fire priestess Melisandre (Carice van Houten) who performs a special ritual to the lord of light. Jon Snow will then become the new savior (Warrior of Light) who will wield a sword of fire in his previous burnt right hand. With this new sword he will be able to fight White Walkers and eventually the Ice King. Jon takes back control of being the Lord Commander of the Night's Watch and kills the top commanders for their treason, he then unites everyone to get ready for the War against the White Walkers.
Tyrion Lannister who is played by (Peter Dinklage) will have to learn how to be a temporary ruler in Meereen because of the absence of Daenerys Targaryen (Emilia Clarke). Tyrion will learn how to rule in a war torn city that's being attacked on all fronts from armies Backed by the Iron Bank of Braavos. This is Tyrions dream come true his true element, strategic,commanding and growing how to lead (Forshadow of taking over his powerful family from Uncle and Sister). In this season he also learns how to fall in love again the right way with a freed slave.
Daenerys Targaryen who is played by (Emilia Clarke) will be have to face her own inner demons in order to take full control of her most powerful dragon (Drogon). Daenerys gets reunited again with the Dothraki and she kills the new leader (and now has a new Army to go back to Meereen. It here she understands that her dragons are the most important things in her life and that her being a Queen is only an extension of her undying loyalty to her dragons. Daneanery's returns to Meereen with the Army of Dothraki and all her dragons and decides not kill all the Sons of the Harpy but united everyone under the Queens Of Dragons. She kills all the armies against her sent by the Iron Bank.
Rickon Stark (Art Parkinson) We haven't seen him for a longtime but last he was headed to to Last Hearth and the Umbers up North. This season we will see The North start to pull together under the banner of the last male Stark to go against The Boltons and Freys.
Arya Stark (Maisie Williams) his season it'll be pretty boring as she learns to perfect her skills of killing while being blind using all her perception skills. She shows in this season great promise but also holding on to her former life making her training go slower than expected.
Bran Stark (Isaac Hempstead Wright) This is going to be a great season on the transformation from human into something new. This season Bran will be taken under the wing of the children of the Forest and taught how to transform into the trees and explore his new abilities. I feel he will have to give up his human body in order to do the things he wants. I also feel he will see the truth of the world and help his brother Jon Snow. Celeb Psychic  Celebrity Psychic
#newsletter #numerology #astrologers #tarot #horoscopes #readings #psychic #celebritypsychic #celebrity psychic
Hollywood Predictions 2016
Jesse Bravo is the Premier  Celebrity Psychic in NYC who sourced by Media Outlets like MTV,  The New York Times, Wall Street Journal,  ABC News, Associated Press,  Vice Magazine, V Magazine, Grazias Magazine, and more magazines and newspapers around the world. Jesse Bravo will help you with solutions to your problems using his abilities of clairvoyance, mediumship and intuition.One of the best mediums In NYC.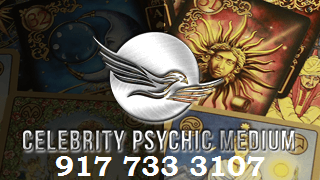 Summary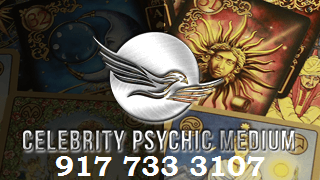 Celebrity Psychic Predictions For 2016
Description
Celebrity Psychic Predictions for 2016 by Celebrity Psychic Medium Jesse Bravo reveals Prediction on celebrities, Game Of Thrones Season 6, Celeb Psychic
Jesse Bravo
Celebrity Psychic Medium Jesse Bravo