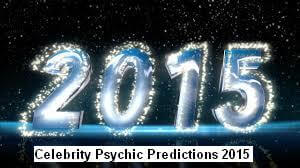 Celebrity Psychic Predictions 2015
December 16,2014:
Celebrity Psychic Medium Jesse Bravo predicts some continued bad news for Jennifer Aniston, as he see her still lonely and alone for next year. more bad news for Bill Cosby will have a legal nightmare year and start to lose his health.t seems unbeaten champion boxer Floyd Mayweather will lose his first professional fight. Lupita Nyong'o will have a year of helping woman find their voices but afraid of choosing the right movie role in order to follow up with her last hit. Tracy Morgan will spend the year recovering and writing new comic material of his near death experience. Idris Elba is drinking his own juice and flying high and as a result will not get the part he was looking for, this humbling experience will bring him back to earth and from there he will rise like the phoenix and live again.
Now for the good news Angelina Jolie will have a break out year and move into a the best phase pf her career and will be in spotlight often.  Beyonce and Jay Z.  will conceive another child in late 3rd quarter next year.  In a change of gears next year the new celebrities will be the emergence of new faces in woman organizers in public protests.
Summary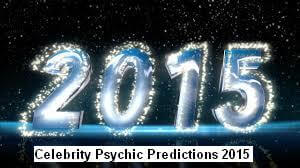 Celebrity Psychic Predictions 2015 - Jesse Bravo
Description
Celebrity Psychic Predictions 2015 Celebrity Psychic Medium Jesse Bravo predicts some continued bad news for Jennifer Aniston, as he see her still lonely and alone for next year. more bad news for Bill Cosby
Jesse Bravo
Celebrity Psychic Medium Jesse Bravo