Psychic Near Me, New York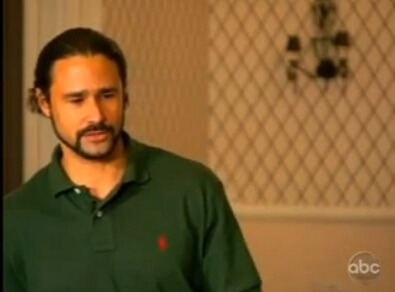 Celebrity Psychic Medium Jesse Bravo
Welcome to My Page:
      Jesse Bravo is internationally renowned for his litany of layered spiritual abilities.  Applying his skill set which includes Clairvoyance, Clairaudience, Clairsentience, Empathy, Psychometry, Mediumship, Remote Viewing, Profiling, Spirit Guide Channeling, Angelic Communication, and Tonal Healing. Jesse has worked as a Professional Clairvoyant and Medium both in the private sector and the media for the past 6 years as a result he is sourced by Media outlets like MTV, ABC News, TRu T.V. , The New York Times, Wall Street Journal and many more. Jesse's prediction are world known from private readings for private clients, Celebrities, and private families across the world. Although Jesse believes in the paranormal, he keeps a skeptic stance on it as well. His often disarming and approachable demeanor nearly masks someone whose vast knowledge of spiritual practices and paranormal phenomenon has landed him in the "expert" seat on more than one panel and production team and Museums.  For this reason Jesse is gift,  Psychic Near Me, New York. Nyc Psychic Near me

New York Psychic Medium Readings
I partner with each of my clients to help them uncover their true Psychic Nature and help them become the soul they were born to be. Together we see the path ahead, or behind, and talk about how to navigate that path optimally to attain the best results for happiness, health and balance. It may help you to write down a list of questions that you would like me to answer before we work together. Put the list in your pocket or journal and bring it with you. My work is not mind reading nor magic. It is based on metaphysics anything that exists outside of natural law that which cannot be observed. In other words just because one cannot see psychic information or phenomenon  does not mean that the information is not real or have a useful element to it. My work over the years has been critiqued by clients and peers and a a result I'm also the Psychic of many other World acclaimed Psychic Mediums.
Topics Covered in Reading
Life Questions:

For those hard to answer questions regarding life path, friends & family matters.

Love/Romance:

Guidance for when new partner will come in or if it is time to let go of a past/current relationship.

Career/Finances:

For those who need guidance on when the new job is materializing, as well as promotions/changes within the career or help in overcoming career obstacles.

Mediumship:

Helping you connect to those that have crossed over with messages or confirmation that their energy is still around.

Spirituality:

Guidance and help on shedding light within your own spirituality and life path.
Call For An Appointment Today, 917-733-3107
Celebrity Psychic Medium Jesse Bravo