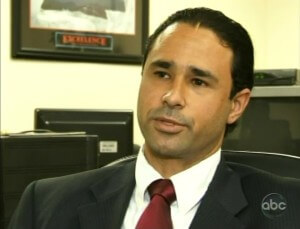 Medium In NYC
Medium In Nyc Jesse Bravo offers medium readings in where he is able to see what other people consider to be "ghosts" or "Spirits" of people who have passed away. Jesse has the ability to communicate with spirits who have crossed over and gets answers directly from your loved ones who are no longer here in physical form. They most often come through with the same personalities as when they they left this physical plane. They are here to help their loved ones that may be grieving or going through a sticking point in their life. These spirits often communicate with Jesse through words, thoughts and images and want nothing but good things for their family member and dearest loved ones.

 Medium Readings In Person by Phone or through Skype
Medium  readings can be done in person, phone or Skype and are available only by appointment. The more time ahead you can plan the better to schedule you in. You will be asked for the number to call or your Skype name when confirming the reading.
Please keep in mind that same day service is NOT available, and same week service is almost never available. You will be requested to enter days and times that might suit you according to the schedule below, but this is meant as a general guideline and we do our best to suit your needs.
1.Reading content is usually a combination of contact with loved ones on the other side and/or spirit guides as well as current and future issues such as family and love relationships, career, finance, health and karmic stumbling blocks.
2.Preparing for your reading: Please be in a comfortable place in a peaceful setting. Your energies (vibes) are just as important as mine for a successful reading. I also suggest to write down 10 important things you must know before our medium readings ends.
Disclaminer : You are purchasing a block of time on the schedule. That time is paid for whether you show up or not.