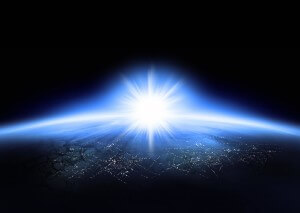 Celebrity Psychic Predictions For 2017
5/8/17 –  Championship Boxing,  Canelo Álvarez vs Gennady Golovkin on 16 September 2017 – My Prediction is Gennady Golovkin wins by TKO.
5/6/17 – Boxing Celebrity Psychic Prediction for tonight's fight winner will be..drum roll please -Canelo Alvarez-
4/15/02017 – Psychic Predictions is Emmanuel Macron will defeat far-right leader Marine Le Pen and become the new French President in the elections.
KATE MIDDLETON: This year we will see a difference in her approach with her husband and start to she her strong strength not only to him but his very intrusive royal family.
PRINCE WILLIAM: This year brings more on the families duties to him that causes him to miss some of his duties to his office. The royal family will put a great deal of strain on him Kate but he will overcome it.
KIM KARDASHIAN : She will have a mental explosion of clarity and demand a separation from Kanye , then will move on to a full divorce at the end of year.
MILEY CYRUS – Finally getting serious about life changes her style of music and a commitment to have marriage!
KANYE WEST : Will have the worst year of his life with Kim going on a full rampage with their marriage (Seperation and then divorce) and business going south at the same time, here he will have to make a complete decision about his life.
CORY MONTEITH
PRINCE HARRY – Moving forward in his relationship with Meghan Markle and ramping up the rhetoric in making her his future wife against all his family and rebelling completely. 
KHLOÉ KARDASHIAN
LEA MICHELE
ANGELINA JOLIE – Is going to be in and out of hospitals as her worsening conditions complicates her life and health.
BEYONCÉ KNOWLES – She is all about work this year and feel her relationship Jay is slipping fast ( look out for some interesting people coming forward about extra curricular activity). Tour will be great and back in NYC at the end of year.
HEIDI KLUM
JENNIFER ANISTON: This could be the quietest year for Jennifer and seems a year of peace and tranquility. 
JENNIFER GARNER
JESSICA ALBA:  I feel there a movie slated that will score a big win in the box office for Jessica and I also see her also start getting to direct a movie also.
BEN AFFLECK
SELENA GOMEZ: Romance , Romance, Selena starts to really stretch out her wings and enjoy being a bright young woman in the spotlight. She will get to really explore her emotional balance in the spotlight and become a stronger person. her music will be great.
REESE WITHERSPOON
KATY PERRY – Really enjoying her relationship with Orlando Bloom and , now talking seriously about having children
JULIANNE HOUGH
BRAD PITT – Starting his new life single in the public eye, going to have a major movie opportunity for 2017 and bring himself as a individual not a pair.
LIAM HEMSWORTH
TAYLOR SWIFT – This year will be quiet as she focuses on her song writing but still raking in the cash. Her love interests will widen to more a corporate taste then entertainment.
HALLE BERRY
RIHANNA: Wow this year will be hit after hit, this could be a year of changing her style and getting some major recondition from the music community. I feel lots of awards for her for 2017.
Celebrity Psychic Predictions for 2017 is written by famous Celebrity Psychic Medium Jesse Bravo
Summary
Celebrity Psychic Predictions For 2017
Description
Celebrity Psychic Predictions For 2017, KATE MIDDLETON, Prince William,KATE MIDDLETON,PRINCE WILLIAM,KIM KARDASHIAN,MILEY CYRUS,KANYE WEST
Jesse Bravo
Celebrity Psychic Medium jesse Bravo