Celebrity Psychic Predictions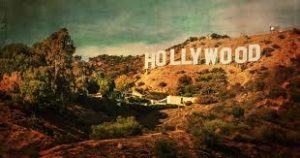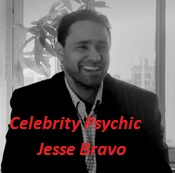 Celebrity Psychic Jesse Bravo writes Psychic Predictions of Famous Hollywood elites, world, sports and keeps his blog up to date. As a famous psychic through out the Media and also known  as "The Ghost Who Walks", his accurate celebrity psychic predictions can be found reported in major media outlets, T.V. , cable and many publications around the world. This blog contains this years of predictions for 2017, 2016 and 2015 and many much more. Keep scrolling because the predictions keep flowing. Celebrity Psychic
5/8/17 –  Championship Boxing,  Canelo Álvarez vs Gennady Golovkin on 16 September 2017 – My Prediction is Gennady Golovkin wins by TKO.
June 1:
Celebrity Psychic Prediction for NBA Finals 2017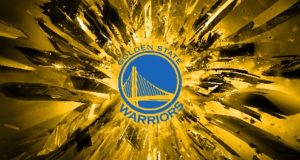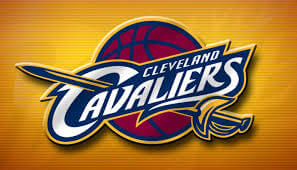 There will be two great teams, battling it out for the NBA Finals Glory 2017. It is my Celebrity Psychic Prediction that the Golden State Warriors will sweep the Cleveland Cavaliers to win the NBA Finals 2017. Sorry  King James!
Winner is Golden State Warriors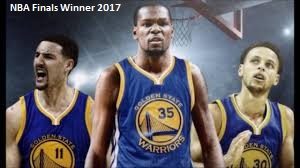 Feb 26:
Psychic Prediction Trump Goes To Prison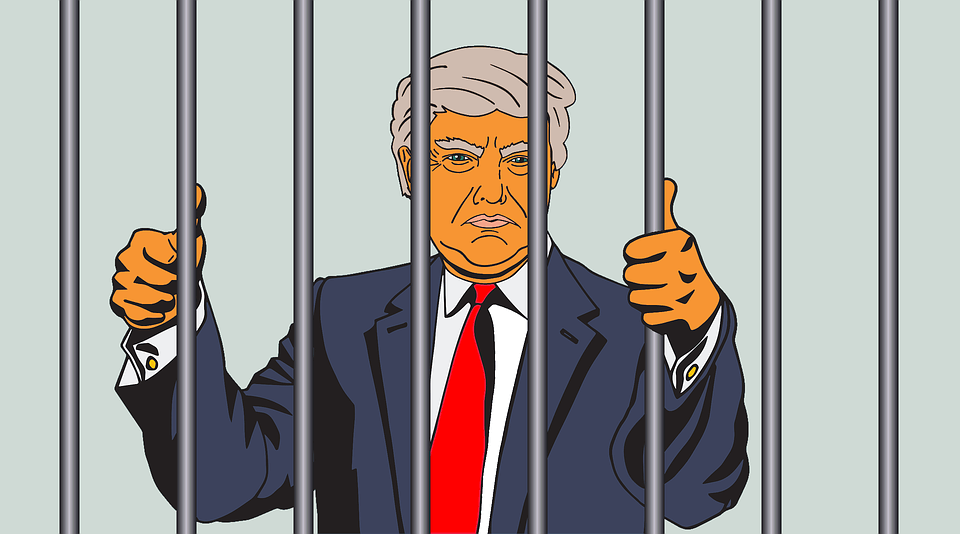 Psychic Prediction Trump Goes To Prison is not a political slight or judgement in any way, as when I read,  I neither oppose or endorse any political figure.
As I looked out into the future I felt there is an overwhelming presence coming to crush and destroy him. These energies felt old and more importantly in control, so to me I'm not surprised that our President Mr. Trump grossly underestimated them and as a result will suffer tremendously. Please remember that I'm not a political pundit who has an angle to gain something, as I'm just Psychic Medium that see things so please refrain from sending any hate comments or emails. My job is tell everyone how I see it, not what people want to hear.

Now there is a history of Presidents being impeached
President Richard Nixon and here is what happened to him, and see if this sounds familiar.
A break-in occurred on the night of June 17, 1972, as five burglars entered the Democratic National Committee offices inside the Watergate office complex in Washington. Discovered by 24-year-old night watchman Frank Wills, they were arrested at the scene by police at 2:30 a.m.  An investigation soon revealed that the Watergate burglars were actually employed by a Committee to Re-elect President Nixon, however a White House spokesman tried to cover up the incident by saying it was a "third-rate burglary attempt."
In August of 1972, President Nixon told reporters, "no one in the White House staff, no one in this administration, presently employed, was involved in this very bizarre incident."  Here is is where there is a familiar story with President Trump.
Back to Nixon, the arrest of the Watergate burglars marked the beginning of a long chain of events in which President Nixon and his top aides became deeply involved in an extensive cover up of the break-in and other White House sanctioned illegal activities. Those activities had started many years earlier  in 1970 when The New York Times revealed a secret bombing campaign against neutral Cambodia in Southeast Asia was being conducted as part of the American war effort in Vietnam. Following the revelations, Nixon ordered wiretaps of reporters and government employees to discover the source of the news leaks. (Hmm Sounds somewhat Familiar?).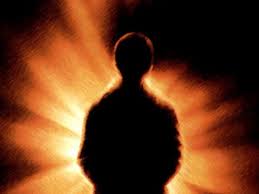 Then in 1971, the Pentagon Papers were published in The New York Times, detailing the U.S. Defense Department's secret history of the Vietnam War. A "Plumbers" unit was then established by Nixon aides in the White House with the sole purpose of gathering political intelligence on perceived enemies and preventing further news leaks. A team of burglars from the "Plumbers" then broke into a psychiatrist's office looking for damaging information on Daniel Ellsberg, the former defense analyst who had leaked the Pentagon Papers to the press.
In 1972, as part of Nixon's re-election effort, a massive campaign of political spying and 'dirty tricks' was initiated against Democrats, leading to the Watergate break-in to plant bugs (tiny audio transmitters) inside the offices of the Democratic National Committee.
Two young reporters from the Washington Post, Bob Woodward and Carl Bernstein, then began a dogged pursuit of the facts surrounding the break-in. Among the many items revealed by them — one of the Watergate burglars, retired CIA employee James W. McCord, was actually the security coordinator for Nixon's re-election committee – a $25,000 cashier's check for Nixon's re-election campaign had been diverted to the bank account of one of the burglars – Attorney General John Mitchell had controlled a secret fund which financed political spying and dirty tricks targeting Democratic presidential candidates.
Perhaps the most notorious dirty trick was a letter planted in a New Hampshire newspaper alleging that leading Democratic presidential candidate, Senator Edmund Muskie of Maine, had referred to Americans of French-Canadian descent as "Canucks."
On a snowy New Hampshire day, standing outside the offices of the newspaper, Musky gave a rambling, tearful denial. His emotional conduct, replayed on television, caused him to drop in the New Hampshire polls shortly before the presidential primary. George McGovern, considered a weaker candidate by Nixon political strategists, eventually won the 1972 Democratic nomination and lost the general election to Nixon in a landslide.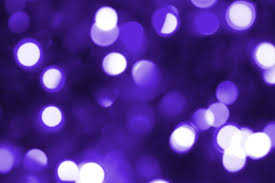 In February of 1973, the U.S. Senate established a Select Committee on Presidential Campaign Activities, chaired by Sen. Sam Ervin, to investigate all of the events surrounding Watergate and other allegations of political spying and sabotage conducted on behalf of Nixon's re-election.  March and April of 1973 saw the start of the unraveling of the cover up. On March 23, one of the five burglars convicted after the Watergate break-in, James W. McCord, informed U.S. District Judge John J. Sirica that he was being pressured to remain silent. On April 20, acting FBI Director L. Patrick Gray resigned after admitting he had destroyed Watergate evidence under pressure from Nixon aides. Ten days later, four of Nixon's top officials resigned: Chief of Staff H.R. Haldeman; Domestic Affairs Assistant John Ehrlichman; Attorney General Richard Kleindienst; and Presidential Counsel John Dean.
The Senate Select Committee began televised hearings on May 17. A month later, former Presidential Counsel John Dean testified there was an ongoing White House cover up and that Nixon had been personally involved in the payment of hush money to the five burglars and two other operatives involved in planning the Watergate break-in. Three weeks later, another Nixon aide revealed the President had ordered hidden microphones installed in the Oval Office in the spring of 1971 and had recorded most conversations since then on audio tape. The tapes then became the focus of an intensive year-long legal battle between all three branches of the U.S. government. In October of 1973, Watergate Special Prosecutor Archibald Cox, who had been appointed by the Nixon administration, publicly vowed to obtain the tapes despite Nixon's strong objections.
This resulted in the "Saturday Night Massacre" on October 20 in which Nixon attempted to fire Cox, but was temporarily thwarted as Attorney General Elliot Richardson and Deputy Attorney General William Ruckelshaus refused Nixon's order and instead resigned. Solicitor General Robert Bork agreed to carry out the order and fired Cox. The minute-by-minute events of the "Saturday Night Massacre" were covered live by stunned reporters on network television starting about 8:30 p.m. and sent a political shock wave throughout America that led to immediate calls for impeachment.  "Whether ours shall continue to be a government of laws and not of men is now for Congress and ultimately the American people," Archibald Cox stated after his firing. Ten days later, impeachment proceedings in the House of Representatives began as the House Judiciary Committee, chaired by Rep. Peter Rodino, started its preliminary investigation.
Nixon responded to public outrage by initially agreeing to turn over some of the tapes. However, the White House then revealed that two of the tapes no longer existed and later revealed there was an 18 minute blank gap on a crucial recording of the President and H.R. Haldeman taped three days after the Watergate break-in.  Nixon's new Chief of Staff Alexander M. Haig Jr. suggested the possibility that "some sinister force" had erased portions of the subpoenaed tape. President Nixon's personal secretary Rose Mary Woods was eventually blamed as having caused the erasure supposedly after she had been asked to prepare a summary of taped conversations for the President.
In November of 1973, amid all of the controversy, Nixon made a scheduled appearance before 400 Associated Press managing editors in Florida. During a feisty question and answer period he maintained his innocence, stating, "… in all of my years in public life I have never obstructed justice…People have got to know whether or not their President is a crook. Well, I'm not a crook."  To avoid handing over all of the 42 subpoenaed tapes to the House Judiciary Committee, Nixon instead released 1,254 pages of edited transcripts of 20 tapes in the spring of 1974. But the transcripts caused a national sensation as Americans glimpsed behind closed doors for the first time at a cynical Nixon who frequently used obscene language in the Oval Office, in contrast to his carefully tailored public image. The transcripts also revealed Nixon frequently discussing Watergate including the raising of "hush money" to keep the burglars quiet.
"We could get that. On the money, if you need the money you could get that. You could get a million dollars. You could get it in cash. I know where it could be gotten. It is not easy, but it could be done. But the question is, Who would handle it? Any ideas on that?" — Nixon to John Dean, March 21, 1973.The new Special Prosecutor, Leon Jaworski, who had been appointed by the Justice Department, pursued Nixon's tapes all the way to the U.S. Supreme Court. On July 24, 1974, the Court unanimously ruled that Nixon had to surrender the tapes.
On Saturday, July 27, the House Judiciary Committee approved its first article of impeachment charging President Nixon with obstruction of justice. Six of the Committee's 17 Republicans joined all 21 Democrats in voting for the article. The following Monday the Committee approved its second article charging Nixon with abuse of power. The next day, the third and final article, contempt of Congress, was approved.
Celebrity Psychic Predictions For 2017
5/8/17 –  Championship Boxing,  Canelo Álvarez vs Gennady Golovkin on 16 September 2017 – My Prediction is Gennady Golovkin wins by TKO.
5/6/17 – Boxing Celebrity Psychic Prediction for tonight's fight winner will be..drum roll please -Canelo Alvarez-
4/15/02017 – Psychic Predictions is Emmanuel Macron will defeat far-right leader Marine Le Pen and become the new French President in the elections.
KATE MIDDLETON: This year we will see a difference in her approach with her husband and start to she her strong strength not only to him but his very intrusive royal family.
PRINCE WILLIAM: This year brings more on the families duties to him that causes him to miss some of his duties to his office. The royal family will put a great deal of strain on him Kate but he will overcome it.
KIM KARDASHIAN : She will have a mental explosion of clarity and demand a separation from Kanye , then will move on to a full divorce at the end of year.
MILEY CYRUS – Finally getting serious about life changes her style of music and a commitment to have marriage!
KANYE WEST : Will have the worst year of his life with Kim going on a full rampage with their marriage (Seperation and then divorce) and business going south at the same time, here he will have to make a complete decision about his life.
CORY MONTEITH
PRINCE HARRY – Moving forward in his relationship with Meghan Markle and ramping up the rhetoric in making her his future wife against all his family and rebelling completely. 
KHLOÉ KARDASHIAN
LEA MICHELE
ANGELINA JOLIE – Is going to be in and out of hospitals as her worsening conditions complicates her life and health.
BEYONCÉ KNOWLES – She is all about work this year and feel her relationship Jay is slipping fast ( look out for some interesting people coming forward about extra curricular activity). Tour will be great and back in NYC at the end of year.
HEIDI KLUM
JENNIFER ANISTON: This could be the quietest year for Jennifer and seems a year of peace and tranquility. 
JENNIFER GARNER
JESSICA ALBA:  I feel there a movie slated that will score a big win in the box office for Jessica and I also see her also start getting to direct a movie also.
BEN AFFLECK
SELENA GOMEZ: Romance , Romance, Selena starts to really stretch out her wings and enjoy being a bright young woman in the spotlight. She will get to really explore her emotional balance in the spotlight and become a stronger person. her music will be great.
REESE WITHERSPOON
KATY PERRY – Really enjoying her relationship with Orlando Bloom and , now talking seriously about having children
JULIANNE HOUGH
BRAD PITT – Starting his new life single in the public eye, going to have a major movie opportunity for 2017 and bring himself as a individual not a pair.
LIAM HEMSWORTH
TAYLOR SWIFT – This year will be quiet as she focuses on her song writing but still raking in the cash. Her love interests will widen to more a corporate taste then entertainment.
HALLE BERRY
Celebrity Psychic Predictions For 2016
7/8- Dennis Quaid and Kimberly Quaid are finally over, there's no going back.
7/7 – Kourtney Kardashian & Scott Disick aren't going to finish this year together.
7/7 – Miley Cyrus and Liam Hemsworth should have a cozy year and with a surprise next year and no one will see it coming. ( You heard it here first!)
7/5 – New song with Jennifer Lopez and Hamilton star Lin-Manuel Miranda will be a major hit and be the lightning rod of change.
6/23 –  I predict that  Amber Heard's deposition about Johnny Depp will reveal deep dark secrets that been covered up for a long long time. (LOOK OUT) There is a reason he is able to act out disturbing characters ( It's called not acting)
6/23 – I Predict United Kingdom stays in EU. #Brexit #psychic #psychicpredicted
6/23 – Taylor Swift and Tom Hiddleston won't last more than 3 months!
6/16- Ashton Kutcher and Mila Kunis are expecting baby No. 2 – I predict a girl
5/2/2016 –  Kerry Washington is expecting her second child with husband Nnamdi Asomugha, – I predict a boy
4/20/2016 – New Predictions
Saw Caitlyn Jenner having a major accident and getting really hurt. I also saw a member of the cast on the T.V. show Monk die.
Mark Ruffalo – This whole not going to Oscars drama is mute as Mark will go to Oscars this year
Leonardo DiCaprio – Will be winning many Oscar Awards this year 2016
Beyonce  – Will announce a new tour (2016) and a new surprise album!
Nicky Hilton – will be having a baby boy with new husband James Rothschild
Jena Malone – I expect a baby girl with her boyfriend Ethan DeLorenzo.
Melissa Fumero – I expect a baby boy sometime near end June time with husband David Fumero
Caitlyn Jenner – Having a great year and the time of her life, she will have a public love interest and show she is in charge that life will go on with her being happy and in control. the only struggle will be a damaging money settlement in court for the tune of $1.3 millions dollars.
KylieJenner – What a year of reflection she will have to the point with recent breakup (Tyga) on her mind she chooses to seek comfort from within herself and keep a very profile staying a great deal of time in Europe.
Kim Kardashian – Quiet year being a mommy again will take its toll on her and cause to take more vacations and focus less on her business.  She will also be under increased pressure from Kayne as he really takes over the control over their new baby boy Saint West and this will really strain and stress Kim out. This is also time when financially she will get weaker as her brand diminishes.
Angelina Jolie and Brad Pitt – 2016 is the year they finally announce their divorce and  long legal battle in the face of Angelina still being sick and not healthy. They held in together for so long but now the rubber band snaps and hell breaks lose.
Bill Cosby – Being overcome with guilt and a never ending legal troubles leave Bill losing his health and leaving us in 2016. (called this in 2014)
Charlie Sheen– This year will be one of Charlie's worst years of his life, litigation will come from every angle and the world will not give him a pass. He will be confronted by everyone and won't have many friends left but to his credit he does mature and take an active role in the AIDS community as a spokesman.
Rounda Rousey – 2016 will be the biggest year for Rounda she will bounce back retake the championship belt and continue to make a new career in show business, to the point at the end of 2016 she be making her exit from UFC.
Katy Perry – Another great year for Katy she will continue to tour and make crazy money. 2016 gives her the Midas Touch and sweeping her competition again.
Lamar Odom – Tough year ahead as Lamar finally comes to grip with his drug addiction and his realization that he still loves Khloe. He will work hard trying stay clean but Khloe won't come back to their marriage (James Harden) and he will pick up ( Drugs and Alcohol) again.
Justin Bieber – Its going to be a busy year for Bieber as his tour goes well and he has learned from his mistakes of running into the police for no good reason. He gets a new tattoo of a dragon and really matures this year. Everything will go well, his tour, his life, a second chance for romance with Selena Gomez.
Kayne West – Wow Kayne couldn't get any happier this year. he gets to start thinking of the amazing new life to build for his newborn (Saint) to inherit and as a result starts to pull real business in. On top of this he really wants to take a crack at the political life to see if he could pull it off and it all starts with the arrival of (saint) starting with the photo shoots and a seemingly new attitude by Kayne.
1/27 Kanye will release his ny new album at MSG.
Scott Disick – This year will be more about rumors than actually acting is not good for the pockets. I feel its this pressure of not earning money that puts a real strain on his relationship with Kourtney Kardashian who doesn't trust him. No one will be surprised when he disappears and reappears you can't hold him down forever.
Tiger Woods – Will win only one major in 2016, he starts to realize that his time has come and gone. He spends a massive amount of time with his children knowing that they are what matter to him now and even makes a try to reunite with ex Elin Nordegren. I don't feel like it will happen but it makes her feel really great that he's trying and being a great father to their children. Tiger is not ready for another relationship it seems his hands and other parts of his body have a mind of their own.
Miley Cyrus – What good year for her to start working a new album and taking her music in a new direction which will work out for her. Miley also seems to really getting ready for a super heated long term relationship my feeling is Jerad Leto.
Jennifer Aniston – Now being in a marriage she is now happy and loving every second but not understanding that life isn't all about her and will have some strains this year with husband Justin Theroux. She will have to learn about boundaries and space because sweet Justin under constant pressure won't be sweet  Justin forever.
3/23/16 – Predict that the new Movie Batman v Superman: Dawn of Justice will be a major flop.
Celebritypsychic
2015 Lady Gaga- I was right about everything
https://en.wikipedia.org/wiki/Jesse_Bravo
Celebrity Psychic Predictions
July 16, 2017