Acceptance Take Time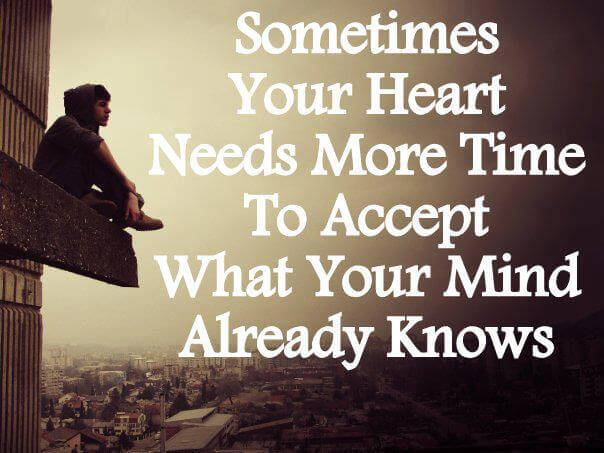 Acceptance Take Time and It seems everyone knows the truth in their own lives but the heart always likes to fight the hardest battles. The heart always looks for reasons beyond logic and understanding, so in the end Acceptance of the truth, takes time.
Love and Prayers Go Out To Everyone Affected By Boston Explosion.