Welcome To NYC Psychic Medium Jesse Bravo's Website
Jesse Bravo is the Premier Psychic Medium In NYC who's sourced by the media and his predictions can be found in magazines and media outlets throughout the world. Psychic Jesse Bravo provides his insights into the spiritual world to such media outlets as ABC News and MTV to name a few because  he is one of the most exciting Real and best Psychic on the planet! Jesse would like this site to help those in need, whether it is information on psychic topics or issues in your lives. Many people throughout history with tremendous gifts have helped humankind and  he is doing the same. Here you'll find many free articles, which will help you, understand many topics dealing with the psychic arena, but I feel that ultimately this site can help you become more aware of your psychic gift that has been given to all of us.
Celeb Psychic 
Jesse
 has designed a session to help you during times of change: to see opportunities, recognize talents, understand lovers, or confirm decisions.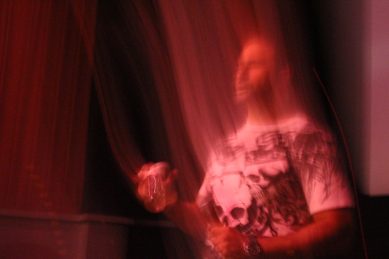 NYC Psychic Medium Readings and Celebrity Psychic Readings
Many people ask what a readings entails, so Jesse Bravo explains the dynamics as to leave no questions unanswered. Readings are made in person or on the phone for either an hour or half hour basis.   Readings are held in a quiet comfortable safe place, as a psychic medium I require a calm quiet environment in order to receive impressions. The images and sounds allows me to get intone with your energy, and when that is done, information is revealed to me by your loved ones, guides, angels or friends from the other side. In the realm of spirit many things are revealed in order to help you through your tough times. These times include money, romance, career and many other life issues. Jesse is a high profile celebrity psychic and works with his best and highest intentions when connecting with the world of Spirit. He uses a deep respect for your own unique path of living and allows his psychic medium abilities to penetrate the veil between today, tomorrow, yesterday and between this world and the next. Jesse sees details about your life, your future and those who have crossed over. Some say Jesse goes onto a trance like state where he connects to your past-lives and gently explains their relevance to your current life.  Jesse voice and nurturing manner create an air of comfort, safety and trust, as you go on a journey into the deepest reaches of  this reality and other dimensions to retrieve information that will enable you to create a better life for yourself. You can make an appointment here on this site,call or email for available times and dates. It is best to make an appointment as far in advance as possible as to not conflict with a solid booked schedule. You'll be blown away by my accuracy of your life and more importantly help you to  move into the best possible future.  Best Psychic in nyc!  DO YOU HAVE QUESTIONS BECAUSE I HAVE ANSWERS!
Best Psychic In NYC , Mediums in Nyc